Building a successful business is no easy thing
There are many entrepreneurs out there struggling to juggle work productivity with personal life. The greatest issue that a rising startup owner might sooner or later face is regrettably pecuniary. It's all about the money, as the song goes. And in the absence of a valid minimum viable product, failure is a cloud on the horizon.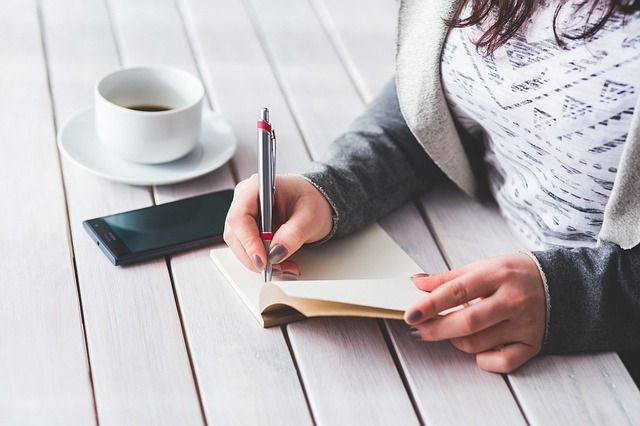 Fortunately, failing or giving up is even more difficult than maintaining a business. With the amount of books and videos that are now available in the online field, it really isn't hard to understand that small businesses thrive
only
if they're capable of dealing with challenges in a responsible way.
Use these books to set the foundation of a rock-solid startup
Let's cut just cut to the chase and let you know what the ultimate books for the aspiring entrepreneur are a must.
It really goes without saying that any individual with the smallest entrepreneurial bone in their body should begin with Eric Ries's book. This is the bible of all startups, and it mostly speaks to people that are interested in putting together infallible business plans.
Don't know what a minimum viable product is?
The Lean Startup
will not only explain the concept, but it will also help you to understand how you can work efficiently and profitably towards reaching your life-long dream.
Although it was published sometime in the 1930s, this book's a classic not only because of its age. It's a short yet dense manual that can teach people how to think proactively and constructively.
It's also a great read for individuals that are sick and tired of saying 'yes' to the requests of everyone in their lives. Yet another noteworthy mention is the fact that it will have you manipulating great minds in no time.
Becoming an entrepreneur is tricky for a number of reasons. Some of us are often afraid of taking risks, which is why this book will open your eyes and help you finally make up your mind.
Do you really want to build a business, or are you more comfortable responding to a superior? Can you handle the stress of managing other employees, or are you more relaxed knowing someone other is managing you? Whereas most other books about startups and entrepreneurs focus on technology and business, The $100 Startup is a mix of psychology and finance. Working less and gaining more is possible, and Chris Guillebeau did a great job at explaining it.
It really comes as no surprise that having healthy habits separates
successful business people
from the random folk. While some might stay up late to tend to things they could've completed earlier on the day, some others have taught themselves to stop procrastinating and get to work. Starting with the vision of the goal you're chasing after is just one of those little things you can do to stop losing focus.
In The power of Habit, Charles Duhigg writes about how famous figures such as Martin Luther King, Jr. or Olympic swimmer Michael Phelps became world-known, and all of this thanks to healthy habits. Thanks to this book, you can now find out how you can unleash the immense potential of
the habit
.
In the beginning of every business ventures, the most common problem that CEOs and founders face is… the financial one. That's why they feel tempted to ask the help of an investor. Or feel the need to join forces with a friend or even a relative. But how rewarding are these partnerships, anyway? Success traditionally comes up after you've knocked on the door of cold sweat and hard work. Will ruining a lifelong friendship do it? Are you willing to take the risk?
Noam Wasserman illustrates some measures that entrepreneurs can safely apply in order to make sure that their teams don't fall apart. Innovative ideas need backbones and people do, too.
While it may sound like the perfect book to read by the typically lazy entrepreneur, The 4-Hour Work Week is much more than that. Entrepreneurs nowadays are different from the ones 50 years ago. For one, they want to do something different and something that they actually enjoy. Secondly, they're no longer avidly hunting for fame, power or even wealth. Sure, all of them want to live comfortably enough, but most of them actually want to make a difference.
That's why Timothy Ferriss is advocating the 4-hour work week. Just remember, it takes a whole deal of self-control and discipline to work remotely and get things done. This lifestyle might not be for everyone, but it surely sounds good enough to dream of.
We'll wrap things up with a somewhat technical recommendation. Whenever a bright idea goes through your head, always think of how feasible it actually is. If you intend to build a product that no one will need or ask for, you'll face bankruptcy even before reaching a final version.
Measure, analyze and test everything. But that's not the only thing you'll discover if you read Lean Analytics. You'll find out about metrics one has to continuously look for, whenever testing something new. You'll learn the proven ways to take a startup to a product or a market fit.
These are the 7 books that we think are most useful for overly zealous entrepreneurs.
Cristina Vulpe
is a freelance writer and a content marketer
. An avid reader and a tech and science aficionado, she puts her heart and soul into boosting site visibility for startups, with the help of online marketing. Get in touch with her via
Twitter
and
Google+
.