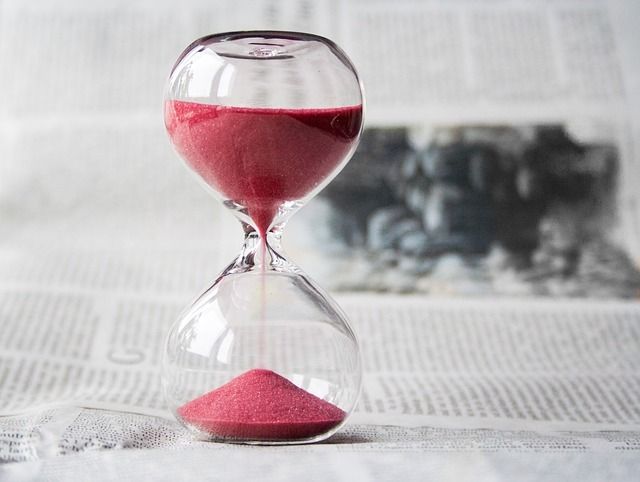 Trying to convince a kid younger than 4 to read is downright confusing. For one, he or she isn't yet able to read. He's probably learned his way around pictures and several letters by now, but he might not be capable of reading per se. If you're considering buying a set of books for your son or daughter, nephew, or maybe for the kid of someone you know, you probably need to check out the list we've put together for your consideration.
We've grouped the books into several categories, so you don't get mixed up. The main idea to keep in mind is that you should try to have fun with the kid when handing him or her the gift, although some
children tend not to be amused when getting books for Christmas
. Read the book together and go through all the stories and pictures with patience. Have a look at our selection to see whether you'd be interested in picking something out for a child under the age of 4.
The most acclaimed books
Waiting by Kevin Henkes
All children are waiting to grow up, and Kevin Henkes seems to be aware of this more than other people. This small, colorful, and inspiring book is about anything from the seasons to friendship and imaginative play. The sentences are short enough to be understood by any kid between the ages of 3 and 5. The main characters are a puppy, an owl, a bear, a pig, and a rabbit, which is why Waiting is also destined for animal-lovers.
The Little Engine That Could by Watty Piper and Loren Long
We have to admit having read this one as well, several years ago, when we were way past our 20s. We loved it! But how could have we helped ourselves? The Little Engine That Could is a charming story of a train that is filled with gifts and toys for children, which has the bad luck of breaking down before completing its mission. The kids risk being left with no gifts, and a tiny blue train has to decide whether he has enough courage to give the train a helping hand. Since it might contain a little too much text for a 4-year old, we recommend reading it to children. They'll be enthralled by it in no time.
Lenny and Lucy by Philip C. Stead and Erin E. Stead
Also a tale of courage, Lenny and Lucy is the story of a little boy named Peter, who leaves with his father to live in a new and distant place. It just so happens that this new home of theirs is located deep in the distant woods, which leaves Peter feeling a bit fearful. Left with just Harold the dog, Peter realizes that he doesn't have that many things to do in the woods. He eventually creates his friend, Lenny, and ends up putting together a companion for him as well, Lucy. With a little help from his two friends and his dog, Peter soon discovers that living in his new home isn't scary at all.
Animals
The Gruffalo by Julia Donaldson
In case you didn't know, the Gruffalo is one of the most popular books for children out there in the world. We admit to having read this one as well, and we loved every word and picture of it! The story has been turned into an animated movie, so if your child isn't yet ready to grasp the complexity of the tale, you might be interested in at least renting the DVD. The Gruffalo centers on a little white mouse that risks being eaten by various predators making their way in the woods. To escape his demise, the mouse invents a story about a strange and creepy creature that is expecting him: the Gruffalo. Little does the mousey know that the Gruffalo actually exists.
I Want My Hat Back by Jon Klassen
This is the story of a bear who's lost his hat. Since violence isn't in his character, the bear takes the time and effort to go around and ask all the animals in the woods whether they've seen his hat or not. Everything is well until a deer comes along and asks a simple question. It is this simple gesture the one that reminds the bear of something and all of the sudden, his search is dominated by vengeance.
Where's Wallace by Hilary Knight
Everyone's gathered to see Wallace at the zoo, an orangutan. But the orangutan has other plans compared to the ones of the public, and he wants to see the whole wide world that's outside the zoo. Along with his six friends, he plans and adventure, and he needs to be discovered by a certain Mr. Frumbee, and the neat thing about the entire story is that the child has to help Mr. Frumbee do his job and complete his mission. This is a rather affordable, colorful book for kids under the age of 4. It's entertaining and sweet.
Family Life
The Wonderful Things You Will Be by Emily Windfield Martin
This book is just beautiful, with imaginative illustrations that leave the child fascinated with the story. The Wonderful Things You Will Be has to be read time and time again to children, as it's both humorous and inspiring. It's a bestseller on a broad array of online marketplaces and has gathered a collection of 5-star ratings on both Goodreads and online marketplaces.
Hush Little Polar Bear by Jeff Mack
Hush Little Polar Bear is an imaginative story about a cute little furry polar bear that can travel to magical places with the help of dreams. The illustrations in this book are downright lush and lovable and make the perfect thing to look at before going to sleep. Before you know it, you might be dozing off with your little boy or little girl.
Oh, The Places You'll Go! by Dr. Seuss
Dr. Seuss is a classic, and in our opinion, virtually anything that's been published under this name has a high chance of being successful with kids. From The Cat in the Hat to The Lorax, most of Dr. Seuss's stories are inspirational and optimistic. This one's even more so because it somehow manages to explain to children that not everything in life is great, but it all turns out well in the end. As is the case with so many other Dr. Seuss works, this one is humorous and fun. We read it when we were around 27 and thoroughly enjoyed it.
We'd like to give you some other recommendations if you're looking to explain the concept of
friendship
to a 4-year-old. We hope you enjoyed our little list and will consider it when giving books to kids younger than 4.