100 books in a year can be intimidating. But 50 should be a reasonable goal, particularly if you're set on expanding your culture and learning about new things. We've talked about
reading challenges and whether or not they're useful for readers
, but we can't refrain from sticking to this goal time and time again. There's a set of simple rules you can use to avoid abandoning the challenge, and we've decided to share it with you.
Write some of the titles you want to read on a piece of paper
New Years resolutions might not be for everyone in the world, and perhaps the same goes for personal challenges. However, nobody said that writing down a list of the things you want to do before you die or before the year ends isn't productive. In fact, jotting down the names of the books you'd like to read is one of the most efficient ways of making sure you're never too far behind on your reading expectations. Get a beautiful notebook and use it to document your progress. As you complete your goal, be sure to make several notes on the subject of the books and on how they made you feel while you were reading them. Your memory might be tricky, and so in several years from now, you might not know just how much you loved that new novel by Jeffrey Eugenides.
Use social media judiciously
Social media networks are counterproductive, but you probably know that already. They're clever thieves that don't do much unless you work in online marketing. Stop browsing through the photos of your friends or the ones of your exes. Instead of comparing your social media life to the one of your friends and acquaintances, get more out of your existence by reading.
If you're that invested in social media, in general, you can use your passion to your advantage. There's a myriad of titles out there regarding social media marketing, which you can use to learn more about each network in particular. In fact, if you plan on documenting your progress on a blog or Goodreads, these books might be helpful:
- 365 Ideas To Go From Good To Great On Twitter, John Sparks
- Social Media Marketing Workbook: How to Market Your Business on Social Media, Jason McDonald
- Built-In Social: Essential Social Marketing Practices for Every Small Business, Jeff Korhan
Buy a

Kindle

or some other E-Ink device
E-book readers aren't everyone's cup of tea. Their batteries often last for several weeks on a single charge. What this means for the end-user is that he or she won't be forced to carry a hefty book around. Why not enjoy Game of Thrones on your
Kindle
instead of carrying a 1000-page hardcover with you?
Always carry a book or your e-book reader with you
Did you ever feel like you could do more with the time you spend in public institutions? Whether you have to pay a tax or open up a new banking account, the bottom line is waiting in line might be considerably more productive if you simply brought your book with you. If you think reading in a line is weird, just read on your smartphone. There are a plethora of apps for reading that are now available which make the whole task a lot easier and enjoyable.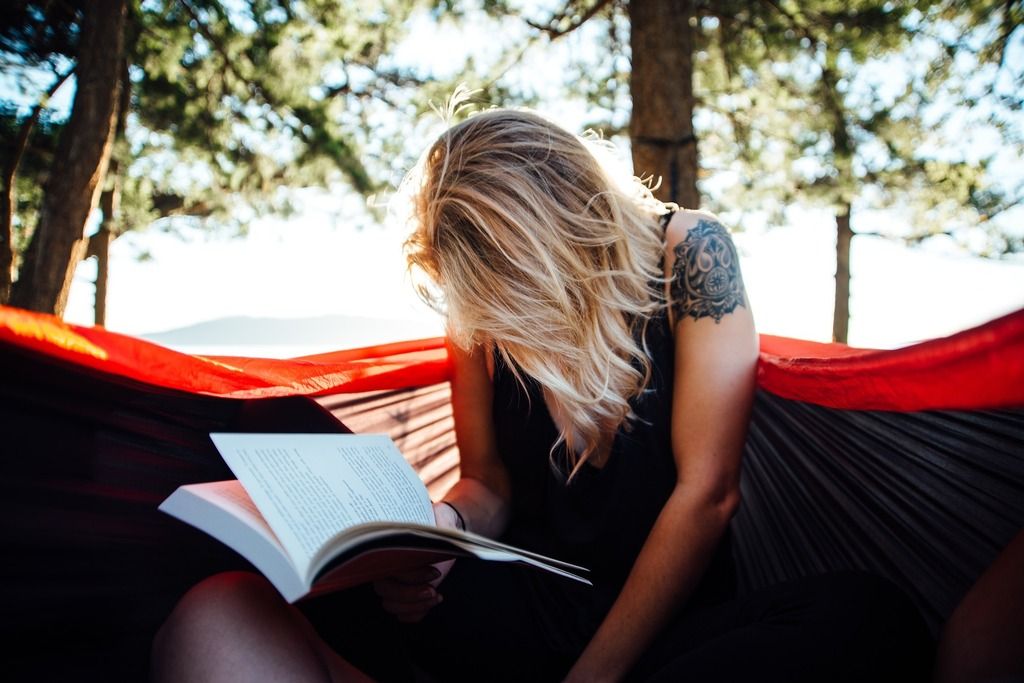 Make use of public transportation
Depending on where you live in the world, public transportation might be more or less convenient. It's still one of the most ways of getting to work in the morning, especially in Europe. Most of the young workers in Europe prefer traveling by train because it saves them a lot of hassle. For one, it's cheaper to buy a bus or train card. Second, you won't have to pay attention to the road all of the time. You can do whatever you want with both your hands and your eyes, and why not hold a book and read?
Get acquainted with audiobooks
While audiobooks might not be the cheapest thing in the world, if you're not interested in purchasing them, there are still several options you can use. One of the most well-known websites and apps we've employed in the past is
Librivox
. There are more ways of taking advantage of Librivox, in that you can either download the books on your computer and transfer them to your mobile device or install the free app from the App Store or Google Play.
Audible
is, by far, one of the most professional websites people use nowadays for listening to audiobooks. The ones narrating the stories are professional actors, so the entire experience is a lot more theatrical and somehow realistic compared to the audiobooks you may find with
Librivox
.
Read before going to bed
Many individuals nowadays have trouble going to sleep. If you've never tried pairing a cup of chamomile or linden tea with a good book before going to bed, you might want to give it a try. The neat thing about reading is that, sooner or later, you're bound to realize that your eyelids are slowly but surely becoming attracted to one another.
Decide if it's more productive to read one or several books at a time
For some, reading just one book is enough. For others, including several members of our team, that's close to impossible. We're never able to have enough patience to go through a novel in one sitting. But that's not a bad idea, after all, because there's no risk of the reader becoming confused as long as he or she reads books from different fields. We've seen success stories from people who usually read NonFiction and Contemporary Literature at the same time.
Use quick reads
This is a trick that almost everyone in our team uses right when December starts knocking on our doors. Some might go for comic books and graphic novels, and others might prefer children's books. Whatever the case, the main idea to keep in mind is that there are no rules.
Goodreads
has several lists that feature short novels, and we'll tell you that some of them are better than many lengthy books. Here're just a few examples:
- Animal Farm, George Orwell
- Of Mice and Men, John Steinbeck
- Lord of the Flies, William Golding
- The Metamorphosis, Franz Kafka
- The Old Man Who Read Love Stories, Luis Sepulveda
- A Single Man, Christopher Isherwood
Find the right books for you
Getting recommendations from friends is great, but what if you don't have the time to ask for a buddy's advice? Several websites can refer books depending on your taste:
- What Should I Read Next?
- YourNextRead
- WhichBook
Free images via Pixabay