Thank you to Thomas Nelson and NetGalley for giving me the opportunity to read this novel!
Yet another 5-star read from this amazing publishing house. I honestly wasn't expecting to like this book as much as I did and the reason for that is that it started a little weird. I'll first include the blurb that can be found anywhere on the Internet so that you know what it's about and then I'll express my opinion on the characters, story, and other things that I liked (or disliked) about it.
Generations of secrets unfold as a young college student learns the truth about her great-grandmother's World War II heartbreak and love. For fans of Francine Rivers and Karen Kingsbury.

Brianna Hastings's life seems dull and full of disappointment until a handsome young man visits her church. She's instantly smitten by the charming Greg, who leads an exciting, independent life—the kind of life she longs for. But when a college history assignment forces Brianna to interview her great-grandmother about life during World War II, she can't believe it when Daisy presses her with questions about Greg's character. "What sort of man is he? Who is he at his core?"

What could her great-grandmother possibly know about love at first sight?

The questions take both women back to Boise, Idaho, in the early 1940s, when war emphasized how fragile life could be. Daisy and her older sister pine for the same handsome bomber pilot—until one night of terrible judgment reveals their true characters and drives them apart. Trying to protect the people she loves the most, Daisy condemns herself to live a lie.

In the years that follow, as Daisy grapples with the consequences, she receives unexpected grace from a man she's known her whole life but never looked at twice. Could what she learned about love save Brianna from heartache three generations later?
Now that I got that out of the way, let me just say that I'm not a huge fan of this 'recounting' and going back and forth through time (not in a time-travel-y way) trope and that I was pleasantly surprised by this book!
Story
I've been avoiding WW2 stories in the past couple of years and that's because I had a period a while ago where I read so much about it (both fiction and non-fiction) that I kind of... got over it. Obviously, it's a world event that's important and everyone should get as informed about it as possible, but after reading so much WW2 fiction, you do risk reaching a point where all of it seems the same.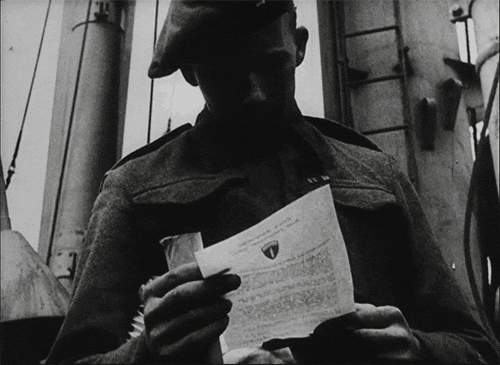 First of all, although it's clear that the author did a lot of research about WW2 especially in terms of how Americans went into the war and handled everything military-wise, I have to note that this book is not heavy in historical information.
This makes it very easy to digest. If it were packed in heavy history, perhaps reading it would have taken me more time or perhaps I would have found it heavier also in a sentimental way.
I thoroughly enjoyed the story, but I did like the 'past' more than I did the 'present', and that's because I found it very difficult to relate to Brianna.
This is a Christian novel, so it was clean. No steam was involved, so I recommend it to anyone and everyone.
Characters
Daisy and Todd were my top favorite characters of all, which means that most of my favorite parts and story moments were in the past, where I got to see everything about Brianna's grandmother.
I'm not going to give any spoilers, but Daisy does a lot of growing and basically becomes an adult toward the end of her story as a young adult. She also realizes that judging people based on their appearance or charm is incorrect and that they might be completely different than what they seem to be.
I did not like Daisy's sister, Lillian, just like I wasn't crazy about Brianna.
What I liked about it
The story itself, the setting, and the way the characters (or most of them, anyway) behaved (in a very natural way) are my favorite things about this book.
I could go into some more detail but I really am afraid that I might go into spoiler territory.
What I would also like to add, though, is that the author has an amazing way of telling us how the characters are without telling us how they are. What I mean by this is that she lets their actions speak more about them rather than being didactic and clearly specifying their personality features.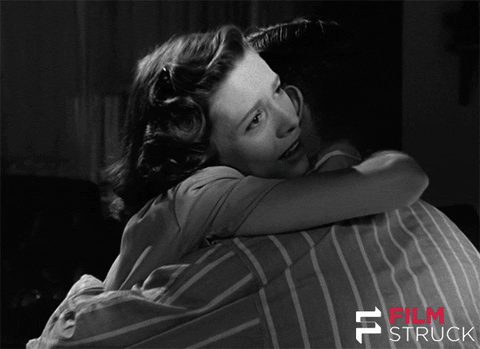 For some of them, for example, she describes the experiences they've gone through so that we ourselves can draw the conclusion of how they might have influenced them. I really enjoyed that.
The reason I don't like Colleen Hoover's writing, for instance, a very well-known romance author (and one that I personally do not appreciate) is that she is extremely didactic to the point of being ridiculous or boring.
That's not the case for this book!
What I didn't like about it
The only thing that I didn't really like about this novel was Brianna. Unfortunately, I could tell pretty early that I wasn't going to be a fan of her's, and the reason for that is that not only does she resemble Lillian's temperament, being overwhelmed by her parents and bored of living at home and wanting adventure to the point that she might risk place herself in potential danger... but she's also very weird as a character.
I don't think she was actually fleshed out like a 'real person' and the point of characters in books is that they have to be more or less realistic so that we fall into the author's trap and get drawn in by the story.
Brianna was more like an imitation of a girl rather than a girl, and I realize that this is a fictional character I'm writing about... but there was always something a little off about her.
Whenever I got back to the 1940s, I could tell that the narrator re-became comfortable and could describe everything about those characters much easier and better.
(You might also like: Meet Me in the Margins by Melissa Ferguson - Review)
Perhaps this is the reason I liked the past more than the present. Plus, even though both of the main female characters are part of Christian communities, I suppose I appreciated Daisy's younger version because back in the time, people used to be even more traditional/conservative and I have to say that that's how I am these days.
All in all, it was a great story and the way it was written made it thoroughly enjoyable. I'd also like to note that I was relieved when we stopped getting Brandan's point of view, too, because I was getting a little too confused with so many characters and so many time shifts.
Rating? 5/5 even with the things that I didn't like. I loved Daisy and Todd's story way too much to give this book a 4-star rating.
Support this blog by getting it here (#ad): I'll Be Seeing You by Robin Lee Hatcher
Continue reading

I'll Be Seeing You, Robin Lee Hatcher (Review)