I've had a really great reading year up until now (having read 17 books by now - it's February 12th as I am writing this).
I even tried reading the first chapter of three books to pick one or two tops out of them, but my choices were Remainder by Thomas McCarthy, The Couple at the Table by Sophie Hannah, and Ugly Love by Colleen Hoover.
One evening, I tried reading Ugly Love and it seemed quite interesting at first. But when I got to the moment (and I don't think this is a spoiler since every romance reader wants the two main protagonists to end up together) where our girl feels attracted to Miles, a guy who not only grabbed her by the ankle the evening prior, but also tried to forcefully enter her and her brother's apartment… I said that I am done.
I hate this trope of turning bad guys into good guys. Since when are women supposed to fall in love with their abusers (or even find them attractive)? Hello?
So that evening I was considering not reading anything more at all because I obviously DNF-ed Ugly Love (and at this point I don't think I'm ever going to read anything by Colleen Hoover again).
But since I'm aggressively getting back into reading, I had asked for a couple of books on NetGalley and had the amazing surprise of having my request approved by
Thomas Nelson
for this novel –
Meet Me in the Margins
, by Melissa Ferguson.
I finished it last night and I have to say…
Well! Now that is a great book and a great romance novel!
I'm not going to give any spoilers, but I will note here some of the things that I absolutely adored about this book. It actually had me squeaking out of excitement and joy a couple of times, which never happens to me.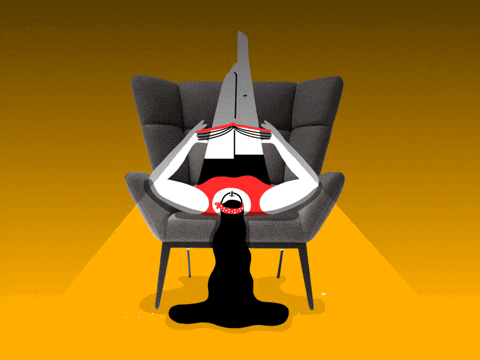 Quick summary

Savannah Cade is an assistant editor at Pennington, a publishing house that mostly deals with non-fiction. She has written a romance novel and is looking to send it to an editor, but in a series of (mildly unfortunate and very, very funny) events, she ends up hiding it in a secret place in her work building.

When she comes back to retrieve it, she notices that a small part of the manuscript was edited by a mystery editor, who added comments to the margins of the pages… Who is the mystery editor and why are they helping her?
So, my favorite things about Meet Me in the Margins were the following: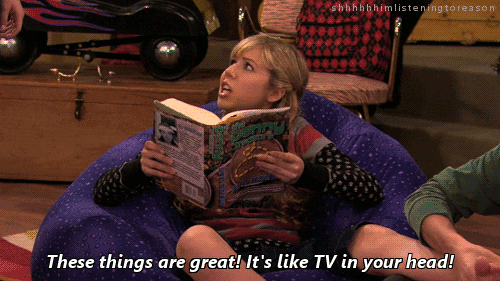 The absence of steamy scenes
I read enough steamy scenes to last me a lifetime and I read so many books where they appear time and again that I now consider them an author's cheap way of getting out of creating a unique story with unique characters.
I don't have anything against sexual tension but when it's too much and when it's too straightforward, I feel like that's pretty much everything the story is about.
And any author worth their salt should be aware of how much extra steaminess can ruin a story!
Fortunately, that is not something I had to deal with in this book. After I started reading it, I did a little research on
Thomas Nelson
and found out that they mostly publish
Christian
books (I'm a devout Catholic myself) and if that's so, I guess I now am a Christian romance book reader.
Melissa Ferguson
had an amazing way of getting the two main characters together without getting them together, if you know what I mean.
We get to learn their quirks and their personalities even before the idea of them being a couple appears in our minds.
There's no actual slow burn in this case, at least not in my opinion, and that's because there are some other things that are important in this book - Savannah herself, her relationship with her family and friends, what she wants to do as a career (working on her manuscript), how she interacts with people at work (wink wink), and so on.
And we get so wrapped up in all of this that there is no need for any type of sexual tension whatsoever. This novel is clean and beautiful and I feel that steamy scenes would have ruined the charm, at least for me.
So, I really loved it!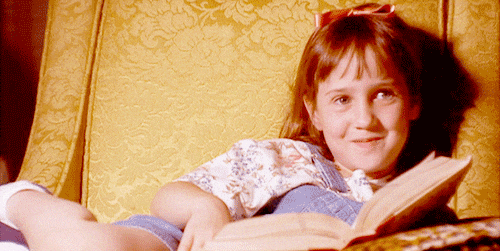 There are a lot of funny scenes in this book and once again, I can't give too much detail here.
I like how the characters interact with one another and I love Savannah's clumsiness and spontaneity and the way that she can't sometimes shut up even when she's spilling the beans on her co-workers.
She is quite refreshing, but there are plenty of other funny characters here. Her best friend, her best friend's hobbies (and what Savannah does to help her with that), and Sav's boss who's a mix of ultimate seriousness and charming personality (the second being available for times outside of work hours).
The only people that I do not find funny in this book are Savannah's family members, but you know how it is. There needs to be a way to balance things out by adding some less charming and hilarious characters.
So yeah, the banter in this book is absolutely amazing!
Perhaps it vibed with my sense of humor and that's why I liked it so much or maybe it's just good humor in general. Either way, it's one of the things that make this book great!
These people (I already see them as people, not characters) behave like normal individuals.
They have their hardships, their frustrations, their routines, and they're also ordinary in the way they struggle with their work, deadlines, conferences, and whatever else they have to do.
They aren't perfect in any way, so the reader automatically resonates with and can identify with them.
Besides one particular character who strives for perfection, everybody is flawed here. I love that about them.
The grumpy/sunshine trope (but in a different way)
We're not talking about a grumpy/sunshine trope where the male character is just grumpy without any specific reason.
He is supposed to be like that because that's literally his job.
I don't like those books where there's this stupid and unexplained tension between the two main characters where one is behaving really bad and the other is almost being abused by the first.
That is not the case here.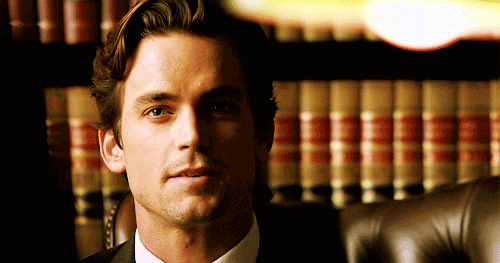 Even Savannah has her bad days and can't keep up being positive when she sees how things are going around her, when she knows that there are risks to what she is doing, and when everything in her future depends on an email.
I'm sure the male character is much more complex than what we see in the book, but that's the catch – we know that he has a great personality and that there's more to him than what we see, even though we don't get his POV.
He's not just being grumpy for the sake of being grumpy. He's authentic and attentive and he wants to make a difference in his professional and personal life. This guy is great! Sure he's supposed to be serious, but he's not a bad guy who turns into a good one (a trope I personally hate and that I've seen in so many books).
The good thing is that I went into this book not really knowing too much about the story.
As per the blurb on NetGalley, Meet Me in the Margins is about a girl, Savannah, who has been working on her romance novel for a while and who has to send her manuscript to an editor she met at a conference in a limited amount of time.
I didn't even get any info on whether there's a love story or not… but I did look at the cover and there were two people holding books there! So that seemed promising…
First of all, I loved the pacing of this book. It was a very quick read for me because I got so curious and wanted to find out what happened in the next, and then in the next chapter, that I ended up reading until 1:30am.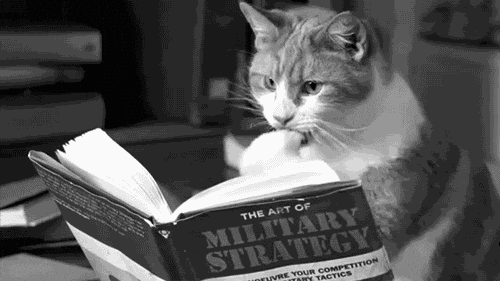 The fact that it takes place in Nashville is something I also loved because I don't really get the chance to read a lot of books set in the South of the United States.
I think what I loved the most about this story was not just the romance and the actual plot, but also the fact that Savannah discovers herself throughout it.
She realizes that she's the most important person in her life or at least the one that will always be with her for the time she's alive. So she starts trusting herself!
I also loved the story because it is so hopeful, besides being really funny and charming. It makes you feel that even if you are not okay, nobody is – everyone's faking it. But what this story does is tell you that you have to put yourself and your strongest desires first, at least sometimes.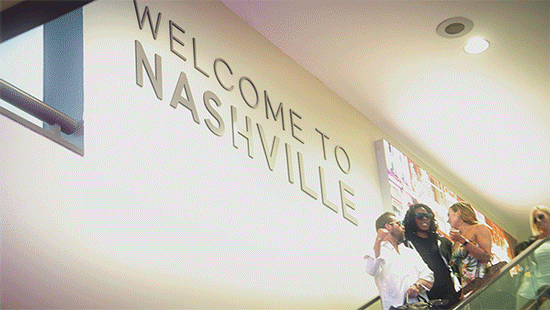 I don't think I had ever read a novel where the action took place in a publishing house before.
And although Pennington is a fairly small publishing house, it is one nonetheless.
Besides the editors, I didn't know what jobs people had in this type of office, so I was curious to find out everything about pretty much all the characters I encountered.
Besides that, the actual editing work that takes place in this book was so incredibly interesting! It was fascinating what some people (I don't want to give spoilers here!) had to say about possible or impossible situations in Savannah's novel.
There's this moment when even Savannah herself, who doesn't take criticism very well, even when it's constructive criticism, realizes how cringey a moment in her book is. And I loved that. That made everything a lot more realistic.
I do believe this is going to be the
best romance book
I'll read this year and I don't say that lightly, because I know there are many other amazing titles being released this year.
I thoroughly recommend checking it out when it's published –
Meet Me in the Margins by Melissa Ferguson
.
I'll definitely be reading everything that this author publishes in the future and I will clearly be getting the physical copy of this book!
My favorite quote:
Life is (...) about making a bath and spending so much time reading in it the water gets all cold and my fingers go pruny. Yes, there should be fundraisers and shoebox drives and hard work, too, but it's all about slowing down. Truly being present.

It's about appreciating the miraculous gift that is existence. It's about loving on others as much as you can. And yes, it's also about appreciating what organically makes you happy and where reasonable, finding it.
*Thank you to Thomas Nelson and NetGalley for giving me the chance to read this book!